If you ever imagine a small heaven on earth then we want to say "Welcome to the Mala - Milna Camp"!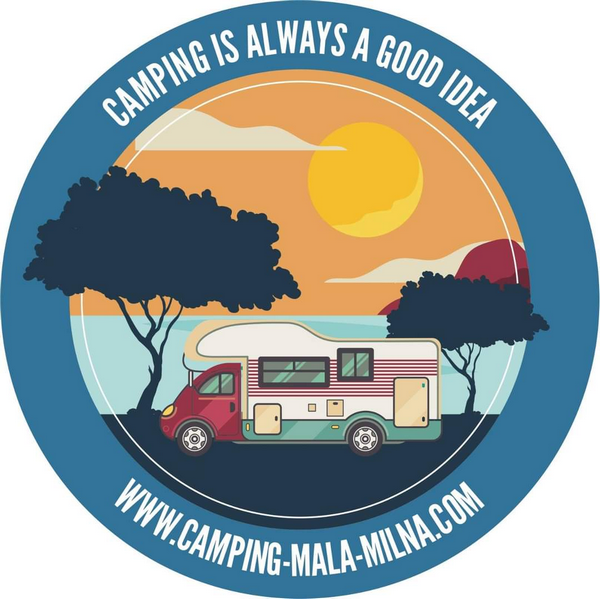 The "Mala - Milna" camp is literally a little heaven on earth! It is located all along the sea near the town of Milna, which is not far from the camp and where only a little over 200 people live.
Surrounded by unique and unspoiled nature, it is surrounded by 7 beaches in the camp, making it unique in all respects.
The campsite "Mala - Milna" is designed for enjoying the whole family!
The camp is also "dog friendly". The camp capacity is 150 people. It is 4 km from the capital of Hvar, 1 km from the peninsula, 1.5 km from the abandoned village called "Small Rafter" or in English Ghost Town.
There is also a bar where all our guests can have fun and spend relaxing moments and use the free WiFi internet.
The camp is based on modern environmental and nature protection technologies so it is used solely by renewable energy sources so that the camp energy is solely powered by solar energy and is invested every year in renewable energy sources.
The camp is located on the south side of the island and is all day facing the sun, and it is precisely this micro-location that makes it special.
"Mala - Milna" offers various additional services, such as bicycle, scooter, boat, kayak, beach lounger and more.
All guests of our camp have access to a large outdoor grill - grill, refrigerator and laundry service.
The sanitary node of the camp consists of 8 showers and 4 toilets. Includes a chemical toilet for emptying the campers.
Auto camp "Mala - Milna" is owned by the family Boglich - Fio, which is also the coat of arms of the camp. This family is the owner of the property where the camp is located. The property is 20.000 m2 which is the whole seafront location.
Numerous restaurants and bakeries are located in Milna.